About Portraits In The Sand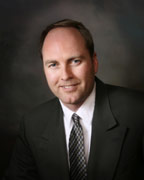 David Koster's bio (Take it from an expert)
Professional Photographer David Koster M.Photog., CPP, F.Ph, A.F.Ph of Rehoboth Beach, Delaware has been creating pictures professionally since 1990. He is a Master Photographer, Certified Professional Photographer, Fellow of Photography and an Associate Fellow of Photography. From the sandy beaches of Delmarva, to the beautiful mountains of Colorado, David has been capturing those special memories in the most picturesque locations. His passion of photography began in high school. He then went on to college, earned the Associate of Arts degree in Photography and graduated with honors. For nine years, David worked with New Wave Studios Telescope Pictures and Photo Magic of Ocean City, MD and Rehoboth Beach, DE. During this time he helped open and manage two studio locations. In the winter months, while attending college, David worked at Ritz Camera where he had achieved highest sales in his district. After college, he spent some time in the news department as a videographer for WBOC TV. Then he spent two winter seasons at the Keystone Resort in Colorado as one of the top photographers for Summit Photography and Sharpshooters. Then from 1998 through 2003, David managed Atlantic Color Lab of Rehoboth Beach, DE and Ocean City, MD. David Koster Photography changed its name to Photos/Portraits In The Sand in 2000 with the implementation of this website. He was always photographing as a side business to his other photography jobs. With his talent, passion, experience and skills, the side business became a full time business, now dedicating all the time for his clients as Portraits In The Sand.
See the Difference Here-

David Koster CPP has earned the Certification designation after meeting rigorous requirements measuring his artistic, technical, ethical and business competence including a comprehensive written examination on photography subjects include: lighting and posing, black & white and color photography, cameras and lenses, composition, electronic imaging, exposing methods, film, light and color, and portraits. He received a score of 93% on the exam. He also has successfully submitted work to a panel of expert judges for review and approval. The PPA Certified designation is held by fewer than 2,500 photographers worldwide. There are only about a dozen Certified Professional Photographers in Delaware and he is the only one located at the beach. Like certification for other professionals, this means that David's creative work and technical knowledge are considered above industry standards. As a Certified Professional Photographer, David also participates in continuing education programs. This means that he is constantly learning new things and renewing his creativity - which directly benefits his clients - because constant exposure to new ideas is reflected in his work.
See the Certified Difference Here-

Certified Professional Photographer David Koster is the first and only photographer accredited by the Special Kids Photography of America in Delaware, to photograph children with special needs. This accreditation means he has completed a Special Kids Photography of America workshop, has passed a written test and submitted images of special kids that were reviewed and approved by a panel of judges along with referral letters of support from parents of children he has photographed.
On music album covers and jackets from the United States to Canada, as well as various exhibits, contests, and publications around the country, David's pictures have appeared. Publications include Professional Photographer Magazine, Delaware Beach Life, The Washingtonian, and Time magazine with an advertisement photo for Toyota 3 times. He has belonged to four camera clubs and has won numerous awards including the slide and print maker of the year, with his photographs included in a permanent collection. He has been a member of the International Freelance Photographers Organization since 1996 and has completed many freelance jobs, too numerous to mention. He consistently continues to improve his skills through educational courses, books, videos, workshops, and conventions. David is a member of the Delaware Professional Photographers, South Eastern Professional Photographers Association and Professional Photographers of America where he interacts and exchanges ideas with other professionals to provide the best possible service for his clients. David served on many committees, as the Sussex County Representative, Secretary and Vice President for the DPP. He has received the President's Award in recognition of his unselfish, service and supreme effort for the advancement of the Delaware Professional Photographers, Inc., the photographic industry and his fellow professionals. The Highest Print Case Award was also presented to David Koster for having the highest average print scores in Delaware's print competition. Other awards include the Illustrative Photographer Of The Year, Portrait Photographer Of The Year Runner Up, Best Portrait Of A Family, Best Photograph of Scenery, Best Photograph of an Animal, Folio Of The Year, Best In Show, Certified Professional Photographer Competition Award, a Fuji Masterpiece Award and a PPA Silver Medalist Photographer of the Year Award. David Koster has also earned the Fellowship of Photography (F.Ph) and Associate Fellow of Photography (A.F.Ph ) degree from the Delaware Professional Photographers from his award winning photography and service to the organization. David has also earned his Masters of Photography from the Professional Photographers of America. David entered, with more than one thousand top photographers from around the world, the 117th International Print Competition to test his artistry…and to earn a place in PPA's prestigious Loan Collection from approximately 5,000 submitted entries. His Loan Collection image is published in the much-anticipated Loan Collection book by Marathon Press. This International Traveling Loan Collection also travels to different exhibits including Asia. These images constitute the world's largest annual exhibit of professional photography gathered simultaneously under one roof.
David was also invited into The American Society of Photographers (ASP) which is dedicated to fostering the Ideals of professional photography as a science and an art. Membership is by invitation only to those with a Masters of Photography degree. There is currently less than 1000 members worldwide.
David is very well known in the community and is a member of the Better Business Bureau (with an A+ rating), Delaware State Chamber of Commerce, Rehoboth Beach Main Street, Rehoboth Beach / Dewey Beach Chamber of Commerce , Lewes Chamber of Commerce, Bethany / Fenwick Chamber of Commerce, Georgetown Chamber of Commerce, U.S. Chamber of Commerce and the Lewes Yacht Club. He also donates his time and services to area organizations and Community Support.
David grew up as the oldest of three children. His mother has 14 brothers and sisters and his dad has 2. David married the lovely Carrie Rest from Potomac, Maryland in 1999 and have two young children along with numerous pets and dogs over the years. Their wedding took place on the beach. They also built their house in Rehoboth Beach in 1999 and had a beautiful daughter in 2001. In 2004, a bouncing baby boy completed their family. They enjoy the beach, boating, water sports, sports, scouts, school and church.